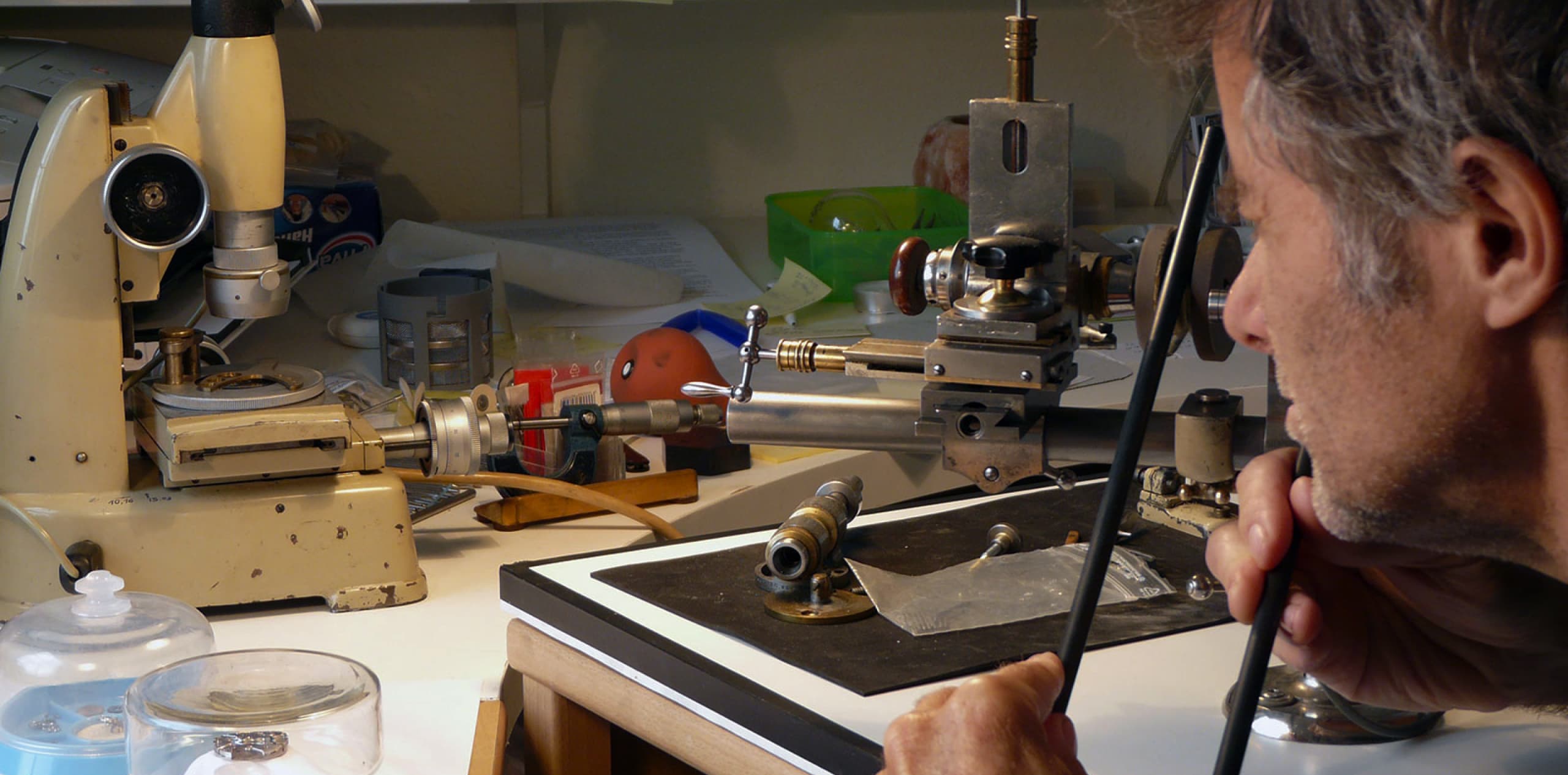 Artist Bio
Born in Dresden, Germany, Christian Klings is a highly skilled artist, creating unique wristwatches with various complications. For his entire career as a watchmaker, Christian has focused on two primary missions: (1) to push the limits of research and development of traditional mechanical escapement technology, and (2) create refined timepieces through traditional watchmaking methods.
This journey has led him to craft a whole spectrum of timepieces for clients from a 10-second tourbillon with a free balance escapement to highly finished time-only watches with single-beat escapements. As an artist and watchmaker, Christian has turned his focus in recent years to creating simple, elegant watches through commission-only work.
Workmanship
Christian's focus on the ingenuity, craftsmanship, and inventive spirit of watchmaking in the 17th and 18th century defines his watchmaking methods. Each watch's components like plates, bridges,wheels, cases, crown, gaskets, and dial are designed on paper and made by hand, using traditional hand-driven watchmaking tools.
Like a sculpture, Christian finds joy in the process of shaping objects by hand – bridges, hands, levers, and springs by hand, using often nothing more than a file, polishing stick. Each unique piece bears the slight differences of handmade work, leaving slight variants in the texture of the Geneva stripes or guilloche work of the dial with its own distinctive character.
Press
International WristWatch (45): Ingenuity >
International WristWatch (42): Solo Artist >
SJX: Visibility Time-Only Wristwatch >
SJX: Tourbillon Nr. 2, with Self-Starting Detent Escapement >